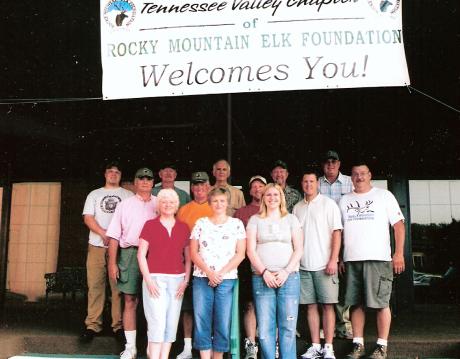 The Tennessee Valley Chapter was chartered in January of 2006 by Randy Waterhouse and a small group of conservation minded men and women from Southeast Tennessee and Northwest Georgia.

                              June 24, 2006 Getting ready for our first Banquet

Since 2006, The Tennessee Valley Chapter has grown to over 25 men, women, and children. We have raised $110,000.00 in support of our mission, recruited hundreds of new RMEF members, educated thousands of people about elk and wildlife conservation, and made many friends along the way. Not all of us are elk hunters, but we all share a love for the outdoors and a desire to build a future where elk and other wildlife can be enjoyed and hunted by generations to come.

We do not inherit the land from our ancestors, we borrow it from our children.

-American Indian Proverb